Berlin is starting to collect signatures for a referendum that could turn the housing market across the country. Large housing companies, such as the Deutsche Wohnen Group, are subject to expropriation.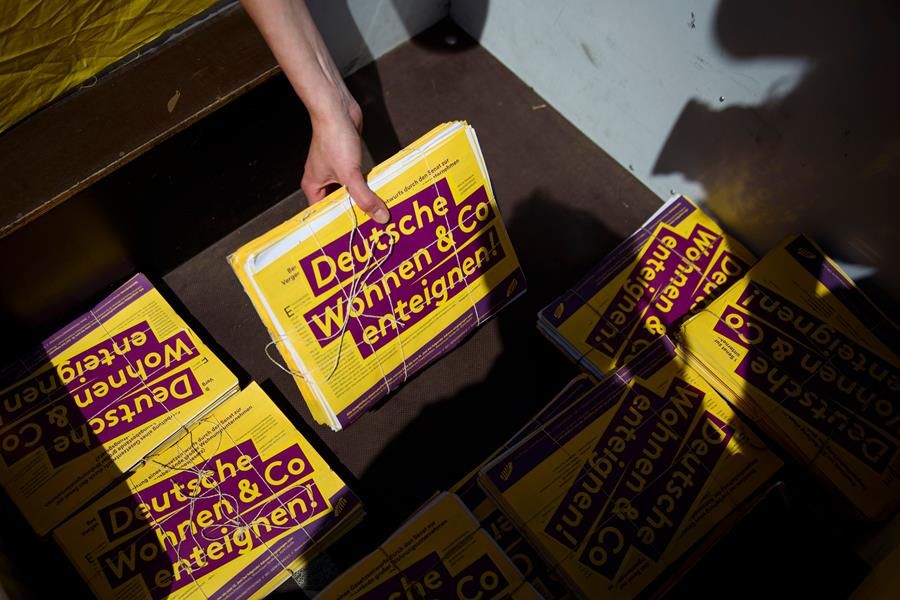 In the autumn, Berliners will probably be able to decide whether the government of their land should disband the Dax group. The Deutsche Wohnen housing group, one of Germany's 30 most important joint-stock corporations, owns more than 100,000 of the 165,700 properties for rent in the capital. The Alliance of Tenant Activists wants to use the referendum to force the Senate to expropriate commercial companies with more than 3,000 apartments. Instead, expropriated apartments should be rented out on a permanent basis and cheaply by the state and thus removed from the price rental spiral.
The four-month collection of signatures begins this Friday as part of the Deutsche Wohnen Expropriation initiative, so that the issue can be voted on simultaneously with the elections to the Bundestag and the House of Representatives on 26 September. It is likely that the required seven percent of eligible voters, which is about 175,000 Berliners, will vote in favor of the referendum. Activists are well organized, and left-wing parties in Berlin are traditionally strong.
How realistic is the information about the cost of forced sale is a legal question. Appraisers and experts react differently, depending on whether they were interviewed by active tenants, a skeptical Senate, or a negative real estate industry. One thing is clear: none of the housing companies will cede land ownership to Berlin on demand. If a majority of voters, who must make up at least a quarter of all eligible voters, vote for the expropriation on September 26, the new Senate, which is not entirely convinced, will face protracted litigation with financially strong companies.
And even if successful, the future city administration will spend a lot of time and money on a project that will not ultimately lead to the creation of an additional apartment. Therefore, it is quite possible that the fate of a successful referendum on the continued operation of Berlin-Tegel Airport will be repeated. The Senate rejected further use of the old one in parallel with the new airport and declared it inoperable after winning votes in a referendum.
Major political parties categorically reject rent restrictions and expropriation programs. Instead, they are calling for more apartments to be built, but this is dragging on: according to the Senate, the growing city needs about 20,000 new apartments each year, but there is very little free land to build. Since 2016, 16 new city quarters have been planned for at least 50,000 apartments, but the construction of most apartments will begin only in the next few years. The CDU and FDP parties warn against communist methods in a referendum on the "Expropriation of Deutsche Wohnen". No one but the left wants to be involved in the slogan "take away and divide" before the federal election.
According to the materials N-tv news